What does Mary House offer?
Mary House volunteers provide basic overnight hospitality to women and children visiting inmates at FCI Oxford. The house is an older farmhouse located about  halfway between FCI Oxford and the town of Wisconsin Dells. Four bedrooms, two bathrooms, a play area and dining area are available to guests. The house is open by reservation for weekend visiting at the prison, subject to the availability of volunteers. Mary House is usually closed between 8AM and 3P,M while the visiting room is open at FCI Oxford. Dinner and breakfast are available as is limited transportation to and from FCI Oxford for families who have not arrived by car.  Transportation must be arranged by reservation. Because the space in Mary House is shared by visiting families we are limited to serving women and children.
Absolutely NO WEAPONS, alcohol, or controlled substances are allowed anywhere on Mary House property.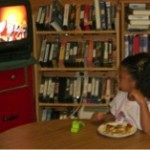 Reservations
If you are planning to visit someone at FCI Oxford and want to stay at Mary House please check availability and make a reservation before purchasing travel tickets. Mary House has limited space and is staffed completely by volunteers, so space is not always available.
To make a reservation by email, please contact us at maryhousewis@gmail.com to find out if space is available. Be aware that your reservation is NOT confirmed until you hear back from us.  This may take some time.  There is no paid staff checking email and a volunteer may not be available to respond to your request during the day.   We will do our best to get back to you as quickly as possible  Please include in your email the number of people who will be traveling, the dates you wish to visit, when you hope to arrive,  and a contact phone number and email for yourself.
To reach a volunteer by phone, call us at 608-844-4162.  Please be patient and try again if you do not reach someone right away.  Mary House has no paid staff and there is not always someone available to answer the phone.
If your plans change
There is no deposit for reservations, however we ask that you please not make them until you are confident of your travel plans.  Space here is limited and we may turn another family away because we think you are planning to visit. A volunteer will make plans to be available to host you and may have altered work and family schedules to make your visit work out.   If your plans change after you have made a reservation, PLEASE be considerate of other guests and of volunteers who have committed to be available for you and call us at 608-844-4162 to cancel with as much notice as possible.  If you absolutely cannot phone us, please use email to let us know your plans have changed.  
Are you on the prison's visiting list?
Before making travel plans make sure that you are on the visiting list of the person you plan to see.  FCI Oxford  has many requirements for visiting, including a dress code for both adults and children, limits on what can be brought into the visiting room for babies and children, time restrictions and ID requirements.  Before you travel, check visiting room hours and requirements at FCI Oxford's website at http://www.bop.gov/locations/institutions/oxf/index.jsp
Getting there
FCI Oxford is located in central Wisconsin, 60 miles north of Madison in a rural area off I-39 at the intersection of County Road G and Elk Avenue.  There is no public transportation available to the prison.  The closest stop for Amtrak or buses is Wisconsin Dells, located about 20 miles southwest of FCI Oxford.   There are several cab companies based in Wisconsin Dells and rates vary.  The closest airport is the Dane County airport in Madison, and car rental is available there.
Mary House is about halfway between FCI Oxford and Wisconsin Dells, and is not within walking distance of stores or services.  If you are unable to drive to the area, we may be able to arrange for a volunteer to drive you from Mary House to the prison in the morning and back to the house in the afternoon while you are here.  Please call to talk with us about transportation before you make travel plans as the availability of volunteers varies greatly.  Mary House's street address is 3579 County Road G, Wisconsin Dells WI 53965.
What will my stay cost?
Mary House is here to help make your visit possible, and there is no set charge for staying here,  however we suggest that you make a donation of $10 per night per adult in your group.  If you are unable to make a donation none is required.  Mary House relies entirely on donations to remain open, and is not supported by the prison system, the state, the United Way, the Catholic Church any large charity.  In the Catholic Worker tradition  Mary House relies upon the generosity of unpaid volunteers in order to provide hospitality.
Read a letter from Mary House guests about their stay:
The Mary House: what a wonderful place to have found in this difficult time in our lives. Since I found the Mary House through a brochure from Oxford Prison Camp it has made our lives so much better.  This hard time looked so difficult, and stretched out like a long unending road.  But to come to the Mary House and be welcomed by the warmth, hospitality, and integrity that is within has been a gift and a true blessing.

These volunteers are people of compassion and strength, warmth and genuine caring that bring strength to all who stay there.  They have provided a place to rest, a place to rejuvenate myself – so that I am able to give to my loved one the strength and happiness we need to survive this difficult time.

I am grateful. I am overwhelmed to have been able to rest, smell the coffee and tea, feel a cozy blanket cover me as I try to gain the emotional and mental strength I, too, need to give back to my loved one.

The generosity and compassion I receive at the Mary House I carry with me each time I leave to pass on to others.

We are truly grateful and enriched.

Thank you,
Joan and Peter

Your comfort and Allergy information

Mary House is an old house, and it is heated by wood in the winter.It may be cooler than many  apartments and you will be more comfortable here in the winter if you bring warm clothes.  The kitchen is used for a variety of cooking which may include nuts, milk products, soy, etc.  While they are not present in areas of the house available to guests, there are cats present in the building.  This is a rural area, and the house is in the country, where there may be more bugs and bees than are present in the city. Mary House does not have TV or cable, although we can offer children a good variety of VHS tapes that have been very kindly donated.  Cell phone coverage is sometimes unreliable here and we can offer only limited and somewhat unreliable internet access for email only — we're not able to offer internet for streaming or viewing movies or TV online.